Jinggoy probes abuse of kasambahay Elvie Vergara.
Sen. Jinggoy Ejercito Estrada grills the former employers of kasambahay Elvie Vergara about their alleged maltreatment and abuse against her during the resumption of the Justice and Human Rights Committee's inquiry on Tuesday, September 5, 2023.
Estrada interrogated the couple, France and Pablo Ruiz, who appeared for the first time in the hearing regarding Vergara's injuries and their reported failure to pay her wages.
Estrada, who authored the "Batas Kasambahay" or Republic Act No. 10361, promised to hold Vergara's former employers accountable for their actions. (Voltaire F. Domingo/ Senate PRIB)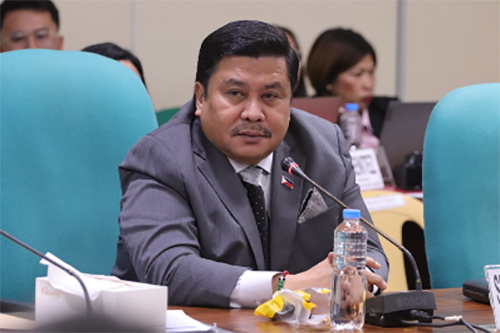 Watch full playlist on YouTube here Manang Elvie Story: Ganti ng Kasambahay. Motu Proprio inquiry into the severe battery and maltreatment by employers of kasambahay Manang Elvie Vergara resulting to her blindness and other injuries.