Lumabas lang ito sa investigation ng PACC and I said I promised — diyan ako eh, diyan ako nakagat diyan because I said I promised that… But I've been reading a lot of names publicly. So whether you are a congressman, a senator or a president, kasali ka dito.
And I assure you, my son is a member of Congress. 'Pag nandiyan 'yung pangalan niya, I will read it. I will read it.
So anong gusto ninyo kumain muna tayo o — ? You might lose your appetite. Baka kilala ninyo ito or relative ninyo. Kumain muna siguro tayo. Kaya nga I said I'm inviting you to break bread with me. So you can get your food and we can pray. I will lead the prayer or it is for the sinners to implored the…
Ah wala ako dito, I can assure you. Maski piso. If there is any person magsabi lang siya naghingi ako ng piso o singko sentimos and he will stand up and accuse me and if it's true, I will resign. I will step down as President. In the same manner, 'yung mga relatives ko and my son is there, 'pag nabasa niya nandiyan 'yung pangalan niya, I assure you I will…
Tutal anyway after this puwede man ninyong basahin. Hanapin ninyo kung nandiyan and that will be the rule of the day. No sacred cows.
So I'd like again ha members of Congress, this is not indictment, this is not to destroy you, but be careful because you might… It works both ways. There might be somebody using your name or gumagawa hindi mo alam pagkatapos nire-report doon.
Congressman Josephine Ramirez-Sato of Occidental Mindoro – alleged ghost projects in her district. Her alleged bagman is the district engineer. Has been staying in position for at least 10 years.
Secretary Mark issued an order for the transfer of the said district engineer. But until now, it has not been implemented due to the intervention of Congressman Sato.
Well, the Secretary of DPWH is listening now, maybe. Somebody should relay the message na itong si district engineer, kung sino man itong y*** na ito, you are relieved beginning tomorrow. If you are listening, this is nationwide.
Secretary Mark Villar, kindly implement the order. Get him out of the office by tomorrow, noontime.
Former Congressman Teodoro "Teddy" Baguilat Jr., Ifugao Lone District – allegedly receiving kickbacks from contractors for construction projects located within Ifugao in connivance with former district engineer Lorna Ricardo.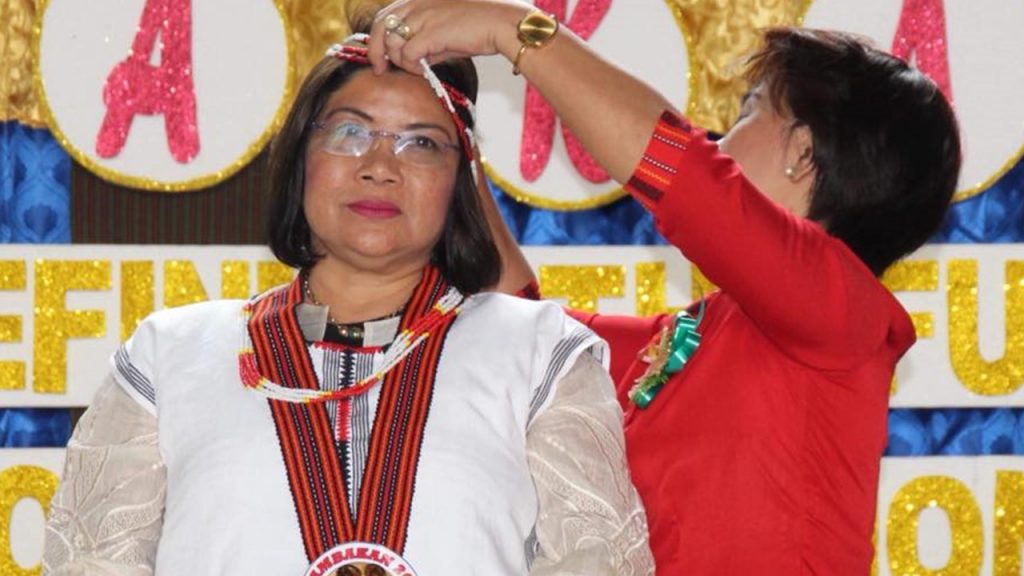 Ricardo has been removed from her post due to the exposed — it should be exposé made by the — by Commissioner Greco Belgica regarding the involvement of DE Ricardo in corruption activities being perpetrated in your province.
Now, District Engineer Ricardo, you have been assigned in Davao City for the longest time. Mayroon ka ng beach house, mayroon ka ng lahat. Sa Davao, you stayed there for the longest time because of the congressman also.
You are to report tomorrow to the Office of the Secretary. You are relieved. Ayaw kayong magpa-relieve, then I am ordering you — I'm ordering the relief of Secretary sa…
Sus kinabahan ako p* kay may nakita ako Paolo. [laughter] P* i. Maka-resign tayo ng… Really, it's a matter of honor. Pagka sinabi mong ganoon-ganoon. It is never too late to just be honest.
Congressman Alfredo Paolo Vargas, 5th District of Quezon City – allegedly demands for one-time enrollment fee amounting 1 million in addition to the 10 and 12 percent SOP before the project can be awarded to the contractor.
DE… Marlyn — Marlyn Inguillo, District Engineer, pati si District Engineer… Kaya pala sabi ko sige ako basa "DE-DE", district engineer pala itong y*** na ito. District Engineer Devanadera, Ramon Devanadera pati Marlyn. You are relieved and report to your secretary by tomorrow.
Congressman Henry Oamil — Oaminal – allegedly owns a construction company HSO Construction Corporation, its name, and has several construction projects in Misamis Occidental. Ang ano doon, sa district 'yan so it covers quite a lot of…
DE Ana — District Engineer Ana Lee Manzano, Misamis Occidental 1st District — 1st Engineering District and District Engineer Car — Carol Lyn Abinales, OIC, Misamis Occidental 2nd District Engineering Office. You are relieved, ma'am, tomorrow. Huwag mo nang hintayin. Tomorrow is tomorrow. By noontime you should be talking to your boss.
Congressman Alyssa Sheena P. Tan, 4th District Isabela – allegedly owns a construction company that has several construction projects in Isabela. Kay Alyssa Sheena, District Engineer Editha Baran — Babaran, Isabela 3rd District Engineering Office. District Engineer [Edmund] De Luna, Isabela 4th District Engineering Office. Rami, Bot.
Congressman Paul Daza, 1st district of Northern Samar – allegedly determines all the winning bidders in his legislative district; receives 20 to 25 percent kickback from contractors.
Congressman Angelina Helen Tan – anomalous national road project in Quezon Province, a newly-constructed road — [panglayo kasi ito] — a newly-constructed road that has not been open for public use was already broken at the onset of storm. It looks like beyond repair.
Congressman Eric Yap, ACT-CIS Partylist, legislative caretaker of Benguet – alleged rigging of bid through his agent. Exerting influence in choosing his district engineer to be able to control the awarding of projects in the district assigned to him. Intervened in the investigation against Ricard — si Ricardo, lumabas na naman ang pangalan. She's a — babae 'to — she's already a millionaire — Ricardo, by calling up Commissioner Greco and requesting him to drop the case against District Engineer Ricardo.
Alam mo, by just mere calling that simple call can you — can send you to jail. Ano 'yan eh punishable by Republic Act 3019 Anti-Graft Law.
District Engineer Ireneo Gallato, Benguet, 1st District, Engineering Office. District Engineer Romelda A. [Bangasan], Benguet, Engineering Office.
Congressman Geraldine Roman, 1st District Bataan – allegedly asking for 10 percent kickback for all DPWH projects in her district.
Ito, congressmen and DPWH officials to be determined. PACC received an email asking whether it is normal for a congressman to get 20%, SOP from every — maski ballpen man, anti-graft iyan eh. Dito, DPWH, ghost projects involving construction of bridges in Camarines Norte.
Now, itong mga engineer na I mentioned, just for good measure, they are the same. I — I do not condemn you. I give you the presumption of innocence just like the congressman. It so happens that your name has cropped up during an investigation.
Lahat ng… Now, I would like to ask Secretary Villar to give me the list of all district engineers and the districts they are assigned all over the country. I will reorganize the assignments. Iikutin ko kayong lahat. Kayo 'yung mayroon talagang ano — ito, itong si Ricardo, I'll assign you to Basilan kasi pinaputok ng IED 'yung mga sundalo ko doon. Nasisira iyong daan.
Itong pangalan, this is a validation and that — ma-validate ko itong si Ricardo. May beach house ito, mansion, malaki. Kilala mo 'yan, Bot. Igsuon man ni ni kuwan Zozobrado. Ito marami itong… Bilyonaryo na ito sa totoo lang. Kaya ako ang mag-ano — i-reshuffle ko silang lahat. I — baliktarin ko tapos baliktarin ko ulit